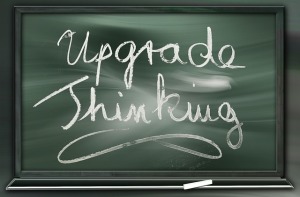 We can achieve anything in life, ironically, very few people achieve what they want, usually they become victim of hanging in their comfort zone which locks their creative brains in order to think about their unique talent they are born with, nurture that talent which will enable them to live a life of their dreams.
The good news is whatever you are doing right now in your current life you can achieve your dream life by simply developing a thinking to earn these high value disciplines through practice and repetition until they become automatic.
GOAL SETTING
Every morning, take three to five minutes to write out your top goals in the present tense. Get a spiral notebook for this purpose. By writing out your ten goals at the beginning of each day, you will program them deep into your subconscious mind.
Goal setting will activate your mental powers. It will stimulate your mind and make you more alert. Throughout the day, you will see opportunities and possibilities to move more rapidly toward your goals.
PLANNING AND ORGANIZING
Take a few minutes, preferably the night before, to plan out every activity of the coming day. Always work from a list. Always think on paper. This is one of the most powerful and important disciplines of all for high performance. When you plan out your day on paper you can begin to visualize your high value tasks and make sure you complete them throughout the day.
CONCENTRATION ON YOUR HIGH VALUE ACTIVITIES
Your ability to work single-mindedly on your most important task will contribute as much to your success as any other discipline you can develop.
EXERCISE AND PROPER NUTRITION
Your health is more important than anything else. By disciplining yourself to exercise regularly and to eat carefully, you will promote the highest possible levels of health and fitness throughout your life.
LEARNING AND GROWTH
Your mind is like a muscle. If you don't use it, you lose it. Continuous learning and personal growth is the minimum requirement for success in any field.
TIME FOR IMPORTANT PEOPLE IN YOUR LIFE
Relationships are everything. Be sure that in climbing the ladder of success, you do not find it leaning against the wrong building. Build time for your relationships into every day, no matter how busy you get.
HOW TO STOP PROCRASTINATING AND AVOID BEING CONSTANTLY TIRED
The fact is, your productivity begins to decline after eight or nine hours of work. For this reason, working long hours into the night, although it is sometimes necessary, means that you're usually producing less and less in more and more time.
The more sleep deprived you become, the worse the quality of your work will be and the more mistakes you will make. At a certain point, you can reach "the wall" and simply be unable to continue, like a battery that is run down.
WORK AT YOUR OWN PACE
There are specific times during the day when you are at your best. You can learn how to stop procrastinating by identifying these times and discipline yourself to use them on your most important and challenging tasks.
Most people are at their best in the morning, after a good night's sleep. Some people are better in the afternoon. A few people are most creative and productive in the evening or late at night.
A major reason for procrastination is fatigue or being constantly tired and sleep deprived. You have no energy or enthusiasm. Like a cold engine in the morning, you can't seem to get yourself started.
Whenever you feel sleep deprived and overwhelmed with too much to do and too little time, stop yourself and just say, "All I can do is all I can do."
Sometimes the very best use of your time is to go home early and go to bed and sleep for ten hours straight. This can completely recharge you and enable you to get two or three times as much done the following day, and of a far higher quality, than if you had continued working long into the night.
ACTION EXERCISE
These eight personal growth disciplines will ensure that you perform at the highest level and get the greatest satisfaction and results from everything you do. Study these eight personal growth disciplines and then make a plan for how you can incorporate each of them into your daily life.
If you are looking for a free 30 mins coaching session, all you have to do is click the link below and the click contact me: